To support the valuable work of the UWIMAA Endowment please donate below.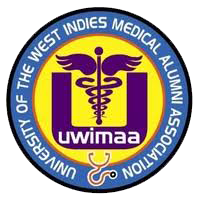 At the historic first graduation ceremony of the proudly independent University of the West Indies in 1963, Dr. Eric Williams, Prime Minister of Trinidad and Tobago and Pro-Chancellor of the University appealed to the graduates thus:
"Your first responsibility is to your alma mater".
The light rising from the West shone on many from humble beginnings. We call on our medical alumni to seize the moment to answer the clarion call of this 75th Anniversary Endowment, that among other aims, we may support some of those medical students who cannot afford the mounting burden of tuition fees and living expenses.
*All donations are in US Dollars
Click here for more information on becoming a member of the UWIMAA.
Stay up-to-date on what's happening at the UWIMAA. Subscribe for email updates today.
We have numbers that push us to give in our best and make sure that we break our own records. We are happy to be growing and helping more day by day.